INSCRIPTA protects, defends and adds value
to intellectual and industrial property.
INSCRIPTA protects, defends and adds value to intellectual and industrial property.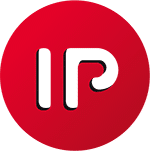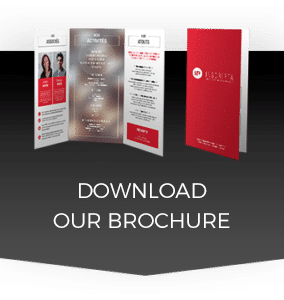 INSCRIPTA protects your brands and
trademarks all over the world.
Before filing your trademark application
Selecting the sign: name, logo, slogan, etc.

Defining the relevant country or countries.

Preliminary analysis with regard to registrability of the sign.

Availability searches.

Seniority searches.
Applying for and registering your trademark
Identification and drafting of the list of goods and services.

Filing of trademark application before Patent and Trademark Offices (INPI for French trademarks, EUIPO for European Union trademarks, WIPO for International registrations, foreign PTOs).

Following-up of registration procedures in France and abroad.

Reporting and responding to office actions.

Reporting and responding to oppositions.

Verifying official documents.
In addition to trademark registration
Docketing your trademark and official documents into our database.

Monitoring upcoming official deadlines and renewals.

Managing and optimizing your trademarks portfolio.
After your trademark is registered
Monitoring and watch services.
Opposition procedures against third parties' trademarks.

Registering change of name, change of legal form or change of address of the owner.

Infringement opinions.

Competitive intelligence.

Due diligence.

Registering your trademarks with customs services.

Amicable and judicial disputes.

Drafting contracts and agreements.

Legal consultations and opinions.

Audits.

Assessment of trademark portfolios.

Financial evaluation of trademarks.

Licence agreements and trademark assignments.

Registering of transfer of ownership.

Registering of licence agreements.

IP training or courses.
A few examples of what we do
Drafting and filing trademark applications in the following fields: aeronautics | accounting | advertising | agricultural machinery | audiovisual media | automation | automotive | banking | business consultancy | car-sharing | chemistry | civil engineering | clothing | communications | construction materials | cooking | cosmetics | credit | design | distribution | ecology | e-commerce | education | electricity | electronics | energy | engineering | entertainment | finance | food industry | furniture | hardware | healthcare | home automation | hotels | household appliances | information technologies | insurance | jewellery | law | leather goods | logistics | management | manufacturing processes | mechanics | mechatronics | medical and surgical equipment | music | nanoparticles | nuclear industry | office equipment | optics | organization of events | packaging | pastry | perfumes | pharmacy | physics | plumbing | printing | public works | publishing | real estate | restaurants | robotics | sanitary installations | security | software | sports | surgery | telecommunications | thermal engineering | trade | transportation | travel organization | underground exploration | watch making | water treatment | well-being | wind energy | wine | etc.

Protection and trademark watch services for an international group of companies in the field of aeronautics.

Financial evaluation of trademarks in the automobile industry.

Defining new strategies for trademarks of an insurance company.

Defending a famous nightclub's trademark against infringement.

Due diligence in preparation for a transfer of trademarks and designs in the field of aeronautics.

Defending a trademark infringement and unfair competition action in the field of agricultural machines.

Availability searches for a new perfumes franchise.

Due diligence and acquisition of trademarks in the context of a liquidation.

IP training of employees in terms of communications and online protection of trademarks.

Financial evaluation of a trademark in the food industry before the creation of a franchise.

Defending a wine trademark and trade name against misappropriation.

Drafting EU-wide legal strategy of trademark infringement actions in the automobile sector.

Defending of an e-commerce trademark against revocation for non-use.

Conversion of a EU trademark into national trademarks in the entertainment field.

Managing trademarks of a franchisor in the furniture business.

Filing a revocation action against an International trademark registration for hotels.

Claiming ownership of a trademark in the field of industrial packaging.

Defending a patent and a trademark related to a mobile application.

Availability searches and seniority clearance for a car-sharing trademark.

Defending a company's trademark against misappropriation by a business associate.

Freedom to operate (FTO) related to trademarks and designs in the food industry.

Defending an insurance company in an opposition case before the French PTO and before the court of appeals.

Filing a revocation action for non-use against a trademark for furniture.

Drafting a joint-ownership agreement of patents, know-how and trademarks.

Drafting a trademark licence agreement between a company and its founder.

Conducting a cancellation action against a European trademark registration.

Fighting against online infringement and fake goods in the food industry.

Drafting and sending cease and desist letters against infringers in the energy sector.