To identify their activities, facilitate the promotion of their businesses and enable customers to recognize them, many trademark applicants seem to opt for a sign easy to remember, such as everyday words, which would be meaningful in relation with the designated activities and would convey a positive message.
According to article L.711-1 of the French Intellectual Property Code, "A trademark or service mark is a sign capable of graphic representation which serves to distinguish the goods or services of a natural or legal person.
The following, in particular, may constitute such a sign:
a) Denominations in all forms, such as: words, combinations of words, surnames and geographical names, pseudonyms, letters, numerals, abbreviations;
b) Audible signs such as: sounds, musical phrases;
c) Figurative signs such as: devices, labels, seals, selvedges, reliefs, holograms, logos, synthesized images; shapes, particularly those of a product or its packaging, or those that identify a service; arrangements, combinations or shades of color."
But the first condition for a sign to be a valid trademark is its distinctiveness.
Distinctive character
The sign must be capable to identify the applicant's activities from those of its competitors, and cannot be a sign which may serve to designate a feature of the product or service.
In the recent years, trademark offices (INPI in France and EUIPO for EU trademarks) have toughened their examination rules. Nowadays, adding a special calligraphy or color to a non-distinctive element is no longer enough to get to registration. The following trademarks have then been rejected: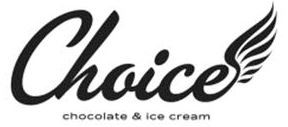 for coffee, tea, chocolate, ice-cream and restaurants (General Court of the European Union (GC) 12 April 2016, Case T-361/15, Choice sp.z.o.o./EUIPO);

for personal and social services to assist individuals to manage and expand their own social network (GC, 24 November 2015, Case T-190/15, Intervog/OHIM).
Geometrical shapes
A sign consisting of a basic geometrical figure, such as a circle, a line, a rectangle, is not valid as a trademark. The shape of the shield, emblem of the FC Barcelona football club, has been refused for registration (GC, 10 December 2015, Case T-615/14, Fútbol Club Barcelona / OHIM):
Evocative marks
Evocative marks unduly registered do not offer a large protection to their owners and must coexist with very similar marks. For example, BMW ARGUS does not affect prior rights over ARGUS for vehicle quotation services (INPI, France, 19 April 2016, OPP 15-5091/ILE).
Acronyms
Owing to the saturation of trademark registers, some applicants try to file the initials of a descriptive expression of their activities. If the acronym is filed alone and provided it is not the common appellation of the activities, the trademark will be registered. However, if the acronym is filed together with its developed and meaningful form, the trademark will be refused (see our article).
Names and surnames
Even if an applicant chooses to file its own name or surname, similarity searches are mandatory to ensure that this application does not infringe earlier rights. For example, it was decided that VICTOR AIX EN PROVENCE for clothing, sunglasses and bags infringed the earlier mark V. VICTOR, despite the current character of that name, which remains distinctive for the designated goods (INPI, France, 18 December 2015, OPP 15-3919 / FBR).
Color or black and white
Finally, if a figurative or a complex sign is to be filed, shall it be in color or B&W? The general recommendation is to file the mark as it will be mainly used (see our article). But the colors of the sign may vary according to the support used. So why not file in B&W? The Court of Justice ruled that under certain conditions, the use of a trademark in a particular color allowed its applicant to claim rights on this color even though the mark was registered in B&W (ECJ, 18 July 2013, Case C‑252/12, Specsavers BV / Asda Stores Ltd).
Finding the sign that will become a trademark is still possible, but applicants must be particularly careful and imaginative!
© [INSCRIPTA]