With the publication of the governmental decree relating to geographical indications, France has established an innovative legal arsenal to protect regional or local names in relation with industrial and hand-crafted goods and to fight against what until now was a kind of parasitism of image or reputation.
After they are registered before INPI (1), goods benefiting from the geographical indication will bear the following distinctive label.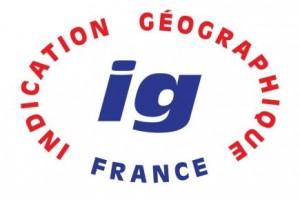 The artisanal and industrial sectors of French local areas renowned for their craftsmanship, such as Laguiole for cutlery or Marseille for soaps (2) might ultimately differentiate their products from foreign importations, but also from other French goods, produced or manufactured out of the homologated geographical area.
© [INSCRIPTA]
(1) See our previous article for procedural details.